A taster of what Alison is currently working on…
After School Clubs
For Primary and Secondary aged children, using all styles of dance from Ballet through to Zumba, to boost confidence, fitness, well being and team work among others, over a 5-6 week block or on an ongoing basis, with performances at the end of each half term (circumstances permitting).
Ballet
Alison is really excited to have joined the Dancing Gemz teaching team in November 2021 with classes in Rossett on a Wednesday evening. Ballet is possibly Alison's favourite style of dance and she will be very glad to be in a position to share her passion with new dancers.
Curriculum
Alison has been teaching in schools and nurseries since 2009, using all elements of her varied dance experience.
Pure dance as part of PE provision as well as creative movement to encourage cross-curricular learning, developing team working, improving fitness and building confidence as we go, as well as CPD provision to support staff in their teaching of dance within PE.

The following diagram aims to illustrate how the different elements of Alison's work can be used within school and nursery settings…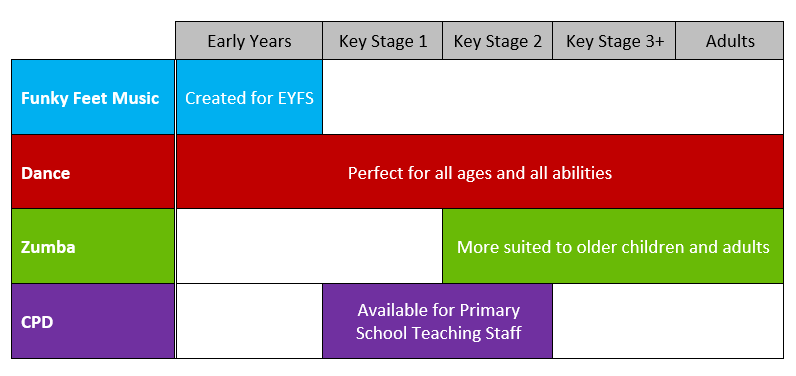 Funky Feet Music
Using Music and Movement, in line with the EYFS to help Nursery and Foundation Stage Children learn and develop the skills they need in a fun and playful way.
There are 2 ways to enjoy the benefits of Funky Feet Music in your setting…
– In person, face to face sessions, where Alison visits you on a weekly basis to dance with the children
– Via the online platform, where staff can access the video resources to learn the songs and play them to the children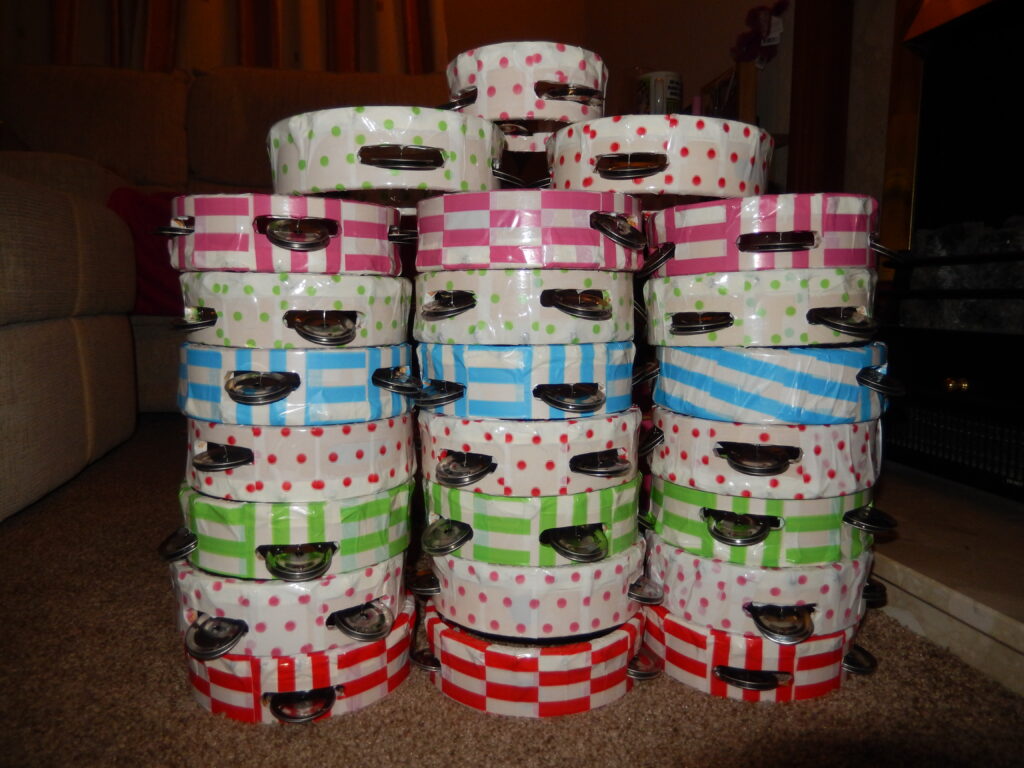 Parties
Pick a venue and a theme and leave the rest to Alison to entertain your guests with dancing, games, prizes, allowing you to enjoy yourself too.
Previous themes have included "Trolls", "Princesses & Pirates", "Dinosaurs".
Prices start from £60 for an hours party with dancing and games (with prizes).
Zumba
Although not hosting a class, yet, Alison is keeping her vast repertoire of Zumba routines fresh in her mind while adding to it. "It's a great class and I can't wait to get back to it"